The BornHack 2018 Secret Token Game is over.
15 secret tokens were hidden either on the BornHack website, or physically at the venue, and other places. 13 participants managed to find all 15. A big congratulations to the clever winners, you know who you are, and you can pick up your prices at the InfoDesk.
The Secret Token Game will be back next year!
---
Today at the Goodbye World talk we will announce the winners of the Secret Token Game. We will count the winners at 16:30 so now is the last chance to find any tokens you are missing!
Happy hunting!
---
We are happy to report that the fire ban has been lifted for Bornholm. For BornHack this means the following, effective immediately:
Smoking is permitted outside the smoking areas (but please do not throw cigarette buds in nature!)
The gas and coal barbequeus can be used without restrictions, and without supervision. We will remove the gas bottles between midnight and 12:00 though. We have some coal for sale in the infodesk, or it can be bought at the supermarket.
The bonfire location in the north end of the family area can be used.
Lifting the fire ban does not mean that there is suddently no risk associated with these activities. Please use common sense, do not create dangerous situations for yourself or others.
---
It is now possible to submit feedback via the BornHack website! All feedback is highly appreciated, and no thing is too small. We want to make BornHack the best it can be, and we can only do that with your help!
Token hunters might be specially interested in submitting feedback.
Go write your feedback now: https://bornhack.dk/bornhack-2018/feedback/
---
Some say a token for the Secret Token Game can be found somewhere inside this image


We've also hidden two tokens somewhere on the website.
---
We are happy to announce that this years BornHack features an experimental DECT network, courtesy of Klondike. If you have a DECT phone you can pick a 4 digit extension and asking klondike in the big blue tent near the speaker's tent to register it for you.
Phone numbers of interest include:
Dial 4636 (INFO) to reach the Infodesk
Dial 227 (BAR) to reach the Bar
Dial 112 to reach CERT (not yet operational)
Numbers starting with 1 and 0 are reserved.
A big thank you to klondike for working on the DECT network. We absolutely love to see participants creating new things at BornHack. If you have something you would like to build or create to make BornHack better don't hesitate to contact an organiser!
---
The BornHack 2018 Secret Token Game has begun!
We have hidden a number of tokens at BornHack. They may be on the website or on physical items. They may be in the clear or they can be obfuscated or encoded.
The tokens are 31 or 32 bytes long and conform to this regular expression
If you think you found a token you have to visit the BornHack website under /token/ to see if it is valid. For example, if you found the string o7cqfeB4Zr2Kyvup087JcgVsFZrWK3Nz you would visit https://bornhack.dk/token/o7cqfeB4Zr2Kyvup087JcgVsFZrWK3Nz/ while logged in to register your find. If the token is wrong you will receive a 404 page.
You can go to https://bornhack.dk/token/ to see a list of the tokens you've already found.
Please don't bruteforce the tokens, it would take forever, and creates an unhealthy load on our servers.
Anyone who finds all the tokens will win a price. At the Goodbye World talk wednesday we will announce the winners.
Happy hunting!
---
We have recently just deployed new functionality to the BornHack website where participants attending BornHack in a car can share a seat with other participants.
So if you have a spare seat go ahead and share it with other BornHack participants on https://bornhack.dk/bornhack-2018/rideshare/ (login required).
---
The popular Hacker Jeopardy will return at BornHack 2018. We need help with the questions though, so if you have an idea for one or more categories please send it to info@bornhack.org with subject "hacker jeopardy". A category should consist of exactly 5 answers and questions. See this round from 2016 for examples of what we are looking for.
If you submit questions you will not be able to take part in the Hacker Jeopardy on the day or days where your categories are used.
---
The sale of tickets for the Prosa bus from Aalborg, Århus and Odense ends tonight.
The ticket sale with pickup in Copenhagen will continue right until departure.
---
The following lists show the pickup and dropoff times for the Prosa bus. All times are CEST (UTC+02).
The outward journey is on the 15th of August, the day before BornHack begins. The bus has the following departure times:
14:00 - Aalborg: Busterminalen, Area B, John F. Kennedy Plads, 9000 Aalborg
16:00 - Århus: PROSAs kontor, Søren Frichs Vej 38K, 8230 Åbyhøj
17.45 - Odense: buslommen, Sivmosevænget 2, 5260 Odense
20:00 - København: PROSAs kontor, Vester Farimagsgade 37A, 1606 København V.
00:30 - Arrival at BornHack \o/
The return journey is on the 23rd of August, a couple of hours after BornHack is over. It has the following arrival times:
15:00 - Departure from BornHack
19:30 - København: PROSAs kontor, Vester Farimagsgade 37A, 1606 København V.
21:45 - Odense: buslommen, Sivmosevænget 2, 5260 Odense
23:30 - Århus: PROSAs kontor, Søren Frichs Vej 38K, 8230 Åbyhøj
01:00 - Aalborg: Busterminalen, Area B, John F. Kennedy Plads, 9000 Aalborg
Please bring your order number so we can verify your Prosa bus ticket.
Enjoy your trip!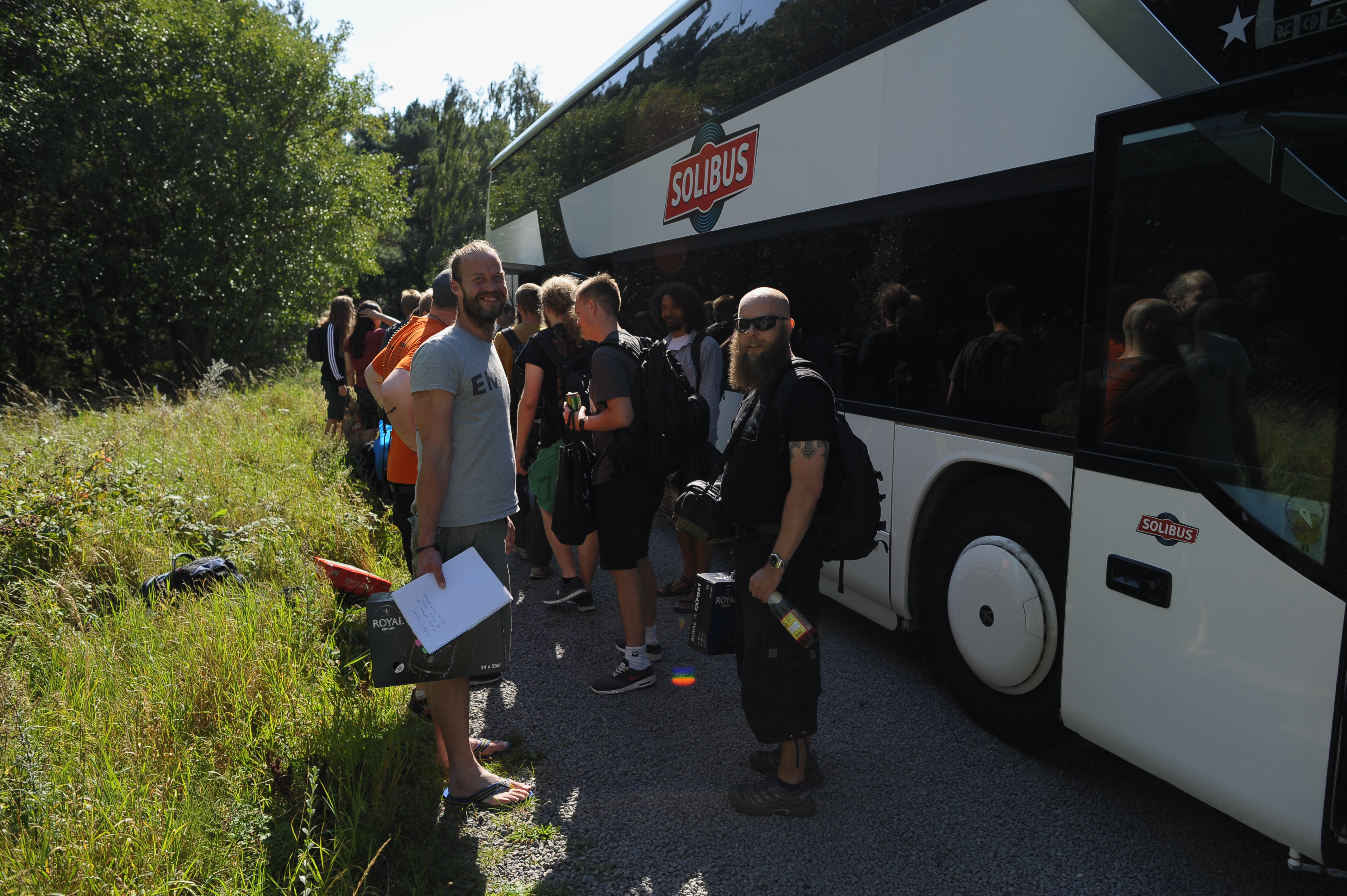 ---
We've gotten a few "I missed the deadline for buying merchandise, can we do something?"-requests, so we decided to move the deadline to tomorrow
The exact deadline is now: 2018-08-03T23:30:00+02:00
Go go go! https://bornhack.dk/shop/?category=merchandise
---
Due to production time last chance to order merchandise is tomorrow the 31st of July at 23:00:00 UTC+2.
Therefore if you want to be sporting some cool BornHack 2018 swag, be it t-shirt, hoodie or the more survivalist hooded cardigan, go place an order as soon as possible!
https://bornhack.dk/shop/?category=merchandise
---
BornHack takes place on an island, and this years BornHack coincides with a music festival called Wonderfestiwall and a few other minor events which take place on the same dates.
This means that the ferries are very popular around the dates when we expect people to travel to and from Bornholm for BornHack 2018.
The ferry tickets are not sold out yet, but they will be soon. If you are traveling with a car by ferry from either Køge or Ystad and you still haven't bought your ferry ticket, now is the time.
---
We are still looking for sponsors for BornHack 2018. Our call for sponsors can be found on the sponsors page along with the existing sponsors. If you know of an organisation which might be interested please point them to that page.
---
Tents larger than 50m2 and tents with elevated fire risk like soldering irons or cooking equipment are required by fire regulations to have firefighing equipment. Specifically:
A water extinguisher (for most fires apart from electical)
A co2 extinguisher (for fire in electrical equipment)
A sign to mark the location
You can bring your own set or rent one from the shop.
---
To help participants keep groceries chilled until they are needed we have fridges available. You can rent a shelf for 200,- DKK for the entire week, or a smaller drawer for 100,- DKK for the week. The prices are higher than last year because we unfortunately have no fridge sponsor this year.
The fridges look like this and can be ordered in the shop.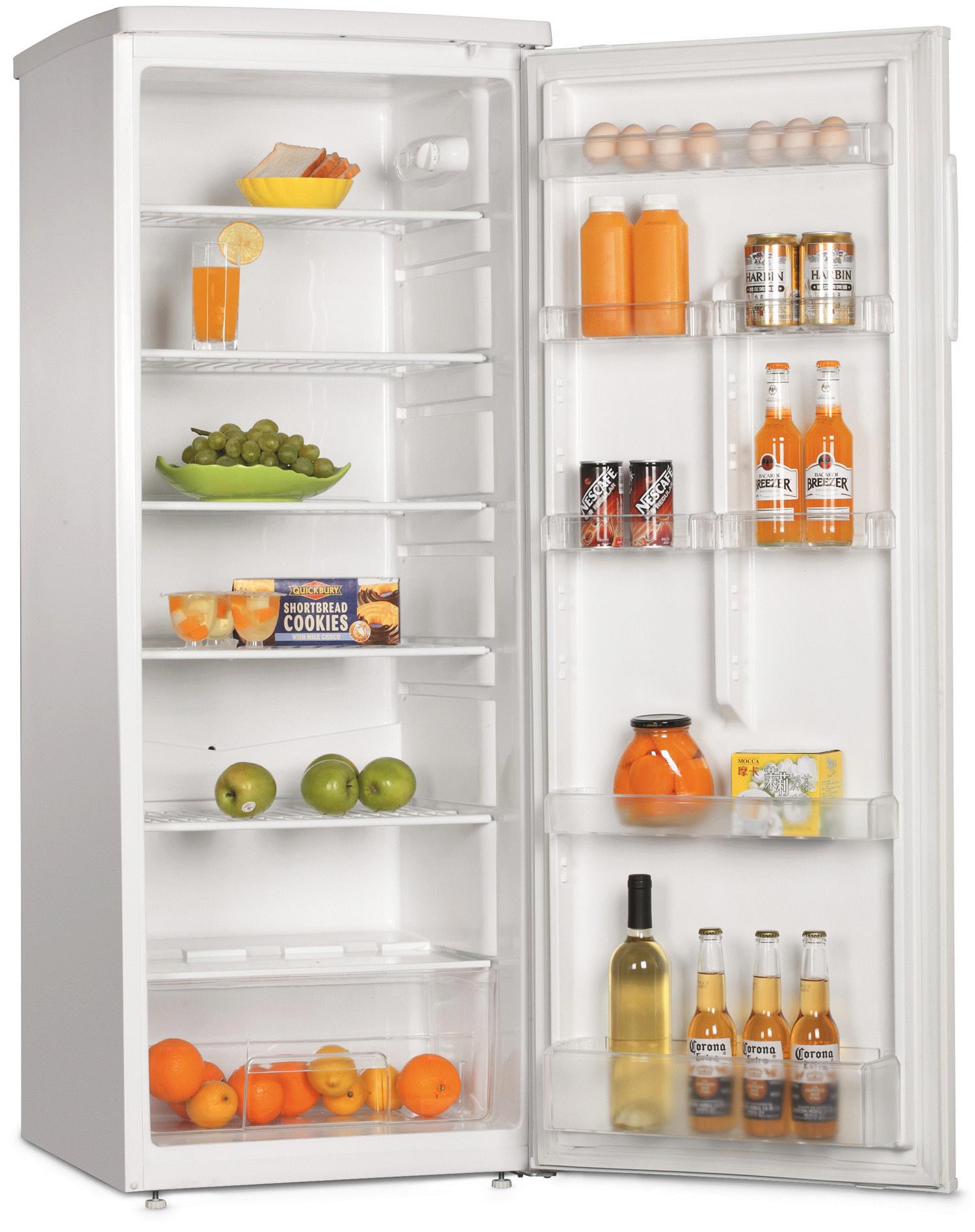 Renting all the space in a fridge (6 shelves + 1 drawer) enables you to move the fridge to your camp instead of keeping it in the food area. Remember the fridges are rented so we have to cover any damages.
Note: Does not come with bowls of toast bread or glasses of juice like in the picture.
You are also welcome to bring your own fridges or coolers!
---
During BornHack we want to have as many trained First Aid givers present as possible. To that end we are happy to announce a free First Aid course for up to 16 BornHack volunteers and participants.
The course takes place on the 14th of July. We begin at noon (12:00 CEST) so please arrive a bit before that time. The course takes 6-8 hours including breaks, four hours for the basic First Aid course, and some additional time for learning about treatment of festival related injuries (like intoxication).
The address is:
inQvation ApS, Erik Husfeldts Vej 7, 2630 Taastrup, Denmark
After completing the course all participants will receive an official Danish First Aid certificate, paid for by BornHack.
Drinks and light snacks will be served during the day, but we expect people to have eaten lunch when they arrive. Expect some activites on the floor, so dress accordingly.
To participate please signup on this Doodle. Maximum 16 participants.
---
In food related news we are very excited to report that our popular food vendor Simon (who you might know from 2016 & 2017) will return to BornHack this year. His menu card will be updated with new items again this year, stay tuned for details as we get closer to the event.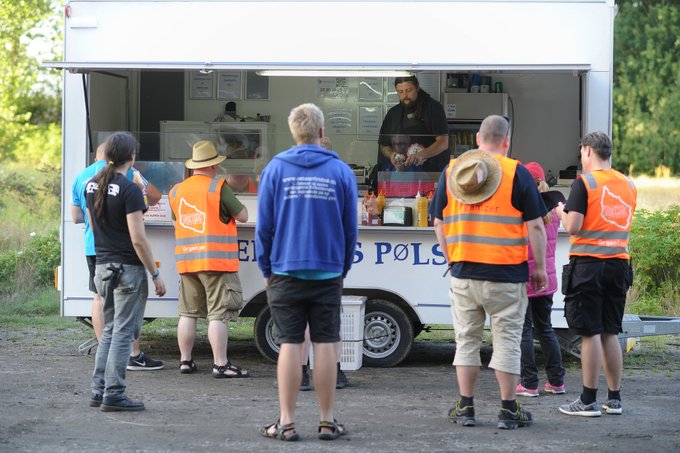 ---
We are very pleased confirm PROSA, the Danish Association of IT Professionals as Platinum sponsors again this year!
Like the previous years PROSA is funding a cheap (and usually very popular) hackers bus trip.
Apart from being cheap and convenient, the PROSA bus trip is a great way to spend some time with fellow BornHack participants.
See the shop for more info.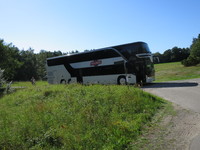 ---
The BornHack 2018 Call for Participation is now open!
We are looking for talented, humorous, inspiring, and/or provocative speakers to host talks, lightning talks, and workshops at BornHack.
We are very open to different topics. We expect that the majority of the presentations at BornHack will be on security, networking, programming, distributed systems, privacy, and how these technologies relate to society.
Read the CFP and submit a proposal!
---
We've added cabins in the webshop.
Same prices as last year: 150,- DKK per bed per night, 1000,- DKK for the full week.
More info at the shop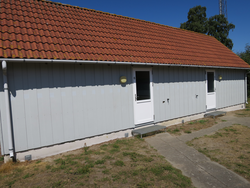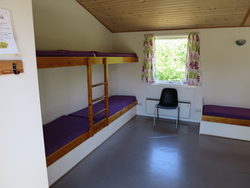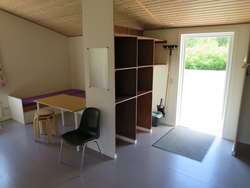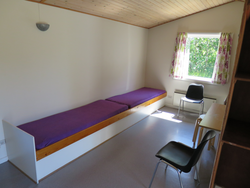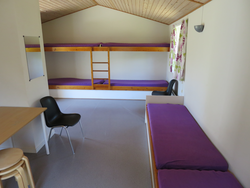 ---
The creative elements of BornHack 2016 and 2017 such as taglines, color profiles, logos, and merchandise design came from the organiser group. For BornHack 2018 we would like to host a Design Contest for the BornHack community.
We are looking for participant submissions for the following design categories:
Tagline for BornHack 2018. In 2016 the tagline was "Initial commit" and for 2017 it was "Make tradition". It should be short, catchy, and ideally reflect on some of the values that you identify with BornHack.
Logo designs for BornHack 2018 (flavours, variations or remixes of the existing logos)
Merchandise designs for t-shirts and hoodies for BornHack 2018.
You can see older designs and assets https://github.com/bornhack/assets.
The designs should work in a monotone color setting where only two colors are available. We have picked green #008026 (CMYK: 1.00, 0.00, 0.70, 0.50) as the color of choice for BornHack 2018. This color will be used for various components on the website as well as the festival wristbands, and could be used in design submissions.
Submission Information
The submissions must be licensed under a Creative Commons license and cannot be a non-commercial license, as the merchandise shop should be able to sell products with the designs on. We might reach out to ask permission to remix your submission in ways that we find appealing.
The submissions should be send to info@bornhack.dk with the subject "Design Contest 2018" no later than the 20th of April, 2018. The winners will be announced no later than the 1st of May.
The winner(s) will have their name on the BornHack website for eternal glory and bragging rights.
---
We are happy to announce that it is now possible to buy your ticket for this years BornHack in the shop!
We have kept the prices at the same level as the previous two years. A regular full week adult ticket is 1200,- DKK. Childrens tickets are available for 450,- DKK. Student tickets are 900,- DKK and we have introduced a new Budget Ticket for 600,- DKK for hackers with tight budgets.
We also have more expensive tickets available (and remember Bitcoin payment is possible! :)) for hackers who are able to pay a bit more. The Hacker Ticket is 1337,- DKK and the Supporter Ticket is 1800,- DKK.
Finally we have Corporate Tickets available for 2500,- or 5000,- DKK if you have an employer paying the ticket.
We have the usual payment options available. We prefer Bank Transfer (but please remember to pay the fees in your end!) or Blockchain payments. You can even pay cash if you happen to find yourself near an organiser. Finally we do accept Credit Cards, but we ask that you consider using the other options first. Credit Cards are expensive and difficult for us to handle. Please only use them as a last resort.
Go get your tickets in the webshop now!
---
Show archived news items