Get BornHack news as a RSS feed
---
BornHack 2021 is over. It was a fantastic event full of all the wonderful, weird, talented, amazing and inspiring people and projects that we've gotten used to (but never tire of). 2021 was in many ways the best BornHack yet:
We had a record number of visitors – 2021 was the biggest BornHack yet by some margin. We checked in just under 250 full week tickets from the webshop, and on top of that maybe 70 more as a mix of sponsor tickets, one day tickets, child tickets and such. We handed out all the 300 wristbands we ordered, and then had to resort to using wristbands from the previous years!
We saw more new faces than ever before. Especially big groups of dutch and german people continue to invade BornHack (in the nicest possible way).
Gender distribution is steadily improving.
The number of volunteers during buildup, event and teardown has never been higher. Consequently the workload on orga continued the downward trend this year.
The economy is looking healthy, which is a first.
All in all it was a great event with very few mishaps and accidents. Buildup was smooth, the event was great, and teardown was quick.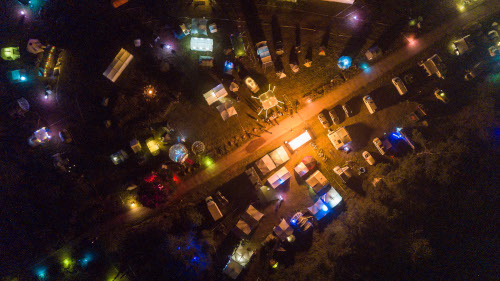 While we are proud of our Code of Conduct and the photo policy in it, we still love to see photos from BornHack! Fortunately we already have some fantastic pictures by smtw online (one of them can be seen above), and also some great drone shots by Stitch. The rest of the Photo Team are working on getting theirs online while recovering from BornHack.
2021 was the sixth BornHack, and we chose the tagline Continuous Delivery this year. As usual we leave it up to the participants to interpret any deeper meaning (intentional or not) in the tagline. The tagline was flanked by other silly CI/CD puns, such as this year's akvavit and vodka respectively being named Continuous Inebriation and Continuous Distillery. We still have leftover stock of the booze by the way, so if you find the BornHack village/area at another event you can always ask us if we brought any inventory you can buy.
As mentioned in the previous news item we had a single COVID-19 positive participant (that we know of). We encourage everyone to get PCR tested now that a few days have gone by since the event, and please get in touch if you are infected.
We had a new food vendor this year, Oriental Express, which served asian food and other things. We really liked the food and our impression was that they were popular, so they might return next year. The Food Area worked well again this year. There was almost constant activity with people cooking and eating at weird hours. Like the previous years we sold out all the fridge shelves we had available for rent.
We have two ways you can submit feedback about BornHack. The general feedback form can be used for any feedback about BornHack, good or bad. We've already had some participants leave feedback, but we want more. If you can spare five minutes please go submit some feedback – we want both your positive and negative feedback, it all helps to make the next BornHack better.
Please also remember to submit program feedback by pressing the feedback button on each individual event page. It helps the Content Team make informed decisions about what content worked and what didn't.
The next BornHack will be from the 3rd to the 10th of August 2022. MCH in the Netherlands is in late July and should function as a nice warmup for BornHack. Tickets for BornHack 2022 will go on sale as soon as we get around to it.
Thank you to everyone who was a part of BornHack 2021, both participants and volunteers. A special thanks to the volunteers who stayed on site until we were completely done with teardown. You know who you are. <3
Until next year, take care and all the best from Orga!
---
Saturday the 21st of August 2021 we had a visitor here who learned today that they are COVID-19 positive. The person was only here Saturday and is no longer on the venue, and the people that have been in close contact with the person have been notified. The person stayed mostly in the KISS village.
Since we are basically running this entire event under the assumption that everyone could be infected we don't have to change anything, so this update is mostly a reminder to make sure everyone remembers the good habits:
Wash your hands often and thoroughly
Use hand sanitiser
Maintain proper social distancing
Generally we encourage everyone to get PCR tested after BornHack, and please inform us if the test result is positive.
Take care of yourself and others!
---
Last night the CERT and Orga teams received complaints from several villages about a participant who was not respecting their boundaries when asked to leave their respective villages. After the CERT team approached the person, the situation escalated, and we decided to ask the offending participant to leave the event. The participant has left the event and is no longer welcome on site.
The situation was a direct violation of the BornHack Code of Conduct. The case was unfortunate, and the first time for BornHack. We believe we tried to handle the issue as well as we could, but in the end, we saw no other option than to ask the offending participant to leave the venue. We want to make it clear that we will continue to enforce the Code of Conduct when a situation occurs.
---
Again in 2021 we'll like to photograph the camp from a drone, and have chosen two time slots. The drone(s) will only take still pictures and will be in the air Monday the 23th from 22:00 to 23:00 and again Tuesday the 24th from 16:00 to 17:00.
If you want to participate please bring your drone and meet the photo team by the info container when the time slots begins.
Monday evening from 22:00 to 23:00 we'd like the camp to be enlightened by camp fires, flame throwers, lasers etc., so please help us let the camp shine on the pictures from above by turning on some lights.
Even though the drone(s) will be photographing from a high altitude, if you do not want to be photographed from above, please try to be either in one of the tents, under the shades or in the cabin.
---
There has been an unfortunate turn of events with two of our tokens in the Secret Token Game.
The first token in question, the four colored one hanging in the Info-Desk, was missing the last few characters in the Token system.
The second token in question, the one in the streams/recordings of talks is missing the last 8 characters in the video, this is being looked at.
This has meant that when you, our good players have tried typing them in, they did not work.
For those of you who have found the token in streams/recordings here are the last 8 characters that you need "ZGluZ3MK"
We apologize for this mishap and are implementing procedures to try to mitigate such situations in the future.
---
Today, August 19th 2021 at noon Danish time (12:00 CEST) BornHack 2021 is finally underway!
Preceeding the opening we've done a week of build-up with between 20-50 volunteers to get everything ready for you. The volunteers have been nothing short of amazing during build-up, we are extremely grateful for all the help. We will pay back the kindness by continuing to organise the best event we can.
We are ready:
We have running water. Toilets and showers are clean and working well, they will be cleaned twice daily.
The Food Area is operational. It has gas powered barbeques as well as regular gas cookers (for pots and pans) available. We have fridge shelves available to keep the food cold, but there are only a few left in the webshop.
The food vendor is open every day from 10:00 to 20:00. They are called Oriental Express and will be serving a combination of Asian and Danish foods. They accept HAX, cash (DKK) and MobilePay.
The program starts tomorrow (apart from the Hello World talk this evening).
The bar is open!
If you have questions the infodesk or the Info Page can probably answer them. If you are looking for something check out the facilities section of the website. The map shows where everything is.
When you check in, the infodesk will also check your Corona passport to make sure it is valid. Please make sure you maintain the good habits with good hand hygiene (we have plenty of hand sanitizer available), and try to maintain social distancing.
If you spot anything that seems wrong and you think we should know about it you can always inform the infodesk, or you can report it on the facility feedback page.
If you want to help out by doing a couple of shifts during the event it would be appreciated. The teams that still need members are:
See the teams page for more info.
We have been looking forward to this moment for months. We can't wait to see everyone! Welcome!
---
BornHack is only a few days away, and starting this year we have a Game Team to take care of the Token Game, prepare Hacker Jeopardy and also look into new game related activities at BornHack for this year and years to come.
Hacker Jeopardy is a tradition and we need those hard, crazy and fun categories we know only you can come up with, so please contact the Game Team if you have a category for Hacker Jeopardy.
It wouldn't feel right if we didn't have a Token Game, and this year we trying hard to have it up and running when BornHack starts. The great thing about the Token Game is that we can keep adding tokens, so if you have an idea/concept for a new token, please let the Game Team know.
If you want to contribute a Hacker Jeopardy category, a token for the Token Game, or maybe an idea for some completely new gaming activity at BornHack then contact the Game Team.
The Game Team is looking for members, so join them if you want to make sure that there is time to implement your ideas!
---
BornHack is approaching fast and everyone is planning their trips. We are looking forward to seeing everyone and to all the good times ahead, but at the same time we are acutely aware of the massive responsibility it is to organise an event during a pandemic. We wanted to take this opportunity to clearly explain the Corona/COVID-19 rules we've set for participation, and also share some useful links for people travelling from abroad.
We managed to do a successful event last year because everyone acted responsibly, kept their distance, used hand sanitizers and so on. While a large percentage of us are now vaccinated, we are also dealing with more infectious strains than in 2020, so we expect everyone to continue to act responsibly. We take this very seriously, and we have zero tolerance for anti-vaccine or corona conspiracy stuff.
First things first: You will need to present a valid Corona passport along with your ticket to attend BornHack. Ideally everyone will have a valid Corona passport for the entire event, so if you are not vaccinated or previously infected we encourage you to get re-tested once or twice during the event. You can use this website to find a testcenter. We will not be actively re-checking Corona passports during the week though – only on check-in.
When attending BornHack with a test-based Corona passport (as opposed to a vaccine-based or previous infection-based one) we strongly prefer a PCR test over an antigen/"quicktest". PCR testing is free in Denmark, also for foreigners, and it is a much more accurate test. You can use this website to find a testcenter. If you are really unable to get PCR tested for some reason then an antigen/quicktest is also acceptable, but please consider it a last resort.
If you are travelling from abroad you will also need a Corona passport to get across the border. If you are travelling through multiple countries to get to DK you have to carefully check what you need for each border crossing to make sure your travel will go smoothly. When crossing the border into Denmark you can use en.coronasmitte.dk for information. This page has info about the rules for entry into Denmark, depending on where you live. The same site also has a page about the Corona passport which explains how it works and how to get it. Basically you need either a recent negative test, to be vaccinated, or to previously have had Corona.
Edit 2021-08-14: There is a Danish Corona Passport App for iOS and Android, but it requires the Danish NemID, so this is just for residents in Denmark. If you are not living in Denmark, the type of Corona Passport should follow the EU Digital COVID Certificate standard, so that we can validate it during checkin.
---
BornHack has since the beginning enforced a Code of Conduct which includes among other things the following section on photography:
Some attendees may not want to be filmed or photographed. Respect their wishes.
This means that you have to check, before taking the picture, if everyone in the picture is OK with having their picture taken. There are no exceptions to this rule.
This means BornHack can be more difficult to document with pictures than you might be used to from other events. Our Photo Team knows these rules well and they will always make sure they have consent from everyone before taking pictures.
---
BornHack 2021 will have a DECT phone network, just like we did in 2018 and 2019.
In 2020 the POC team had trouble attending due to COVID-19. This year we expect to have them back and as a result we should have a fully functional DECT network for everyone to use.
Make sure you bring a DECT handset, and you can go pre-register your phone number in the phonebook.
---
Like the previous years we offer participants the option of renting one or more fridge shelves to keep groceries chilled until it is time to eat them.
A fridge shelf is 200,- DKK, and if you rent all 6 shelves in a fridge in one order, you can take it to your village and keep it there. If you do so please take good care of the fridge, and please return it clean and ready to go back to our supplier.
You can find the fridges in the webshop!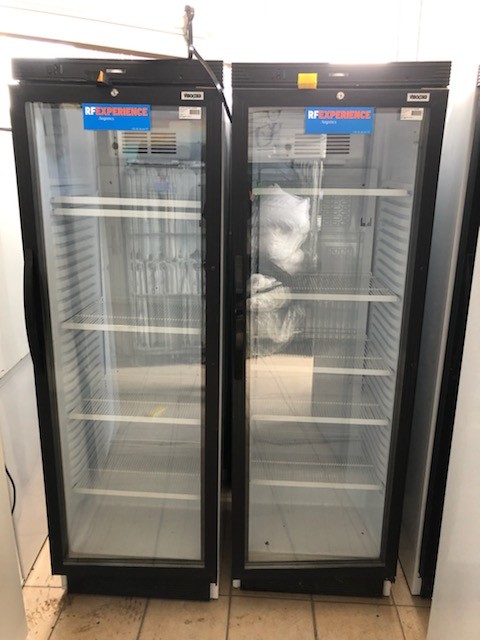 ---
Preparations for BornHack 2021 are going well! The event is less than three weeks away now.
We are still looking for content for the program, even though the CFP deadline is officially behind us. If you have something interesting to say then please read our Call For Participation and don't hesitate to submit a proposal!
If you want to help out make sure you check the teams page and volunteer on one or more teams. If you can't decide - or just want to help out - the Logistics and Food Area teams can always use help, no special skills required.
If you have any questions about attending BornHack you should read the info page, it is the primary source of information about the event.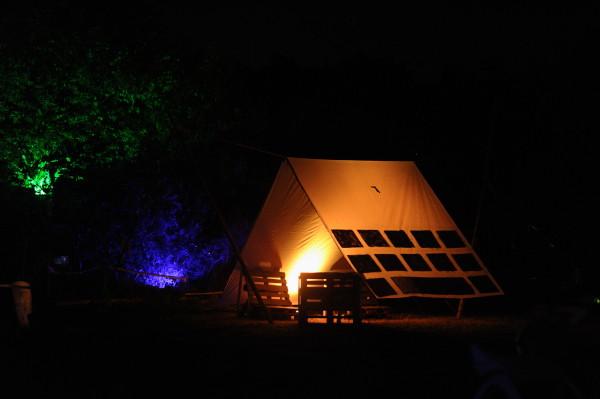 ---
Similar to last year, we will hold this year's kickoff and reunion party virtually, and we hope a lot of you would like to participate.
This kickoff is for everyone interested in being a part of BornHack, both those of you that have already been volunteering at previous events, and those of you curious to join.
The primary participation will be online via video and audio, but if you can safely meet up with some of your friends, feel free to attend the kickoff as a group.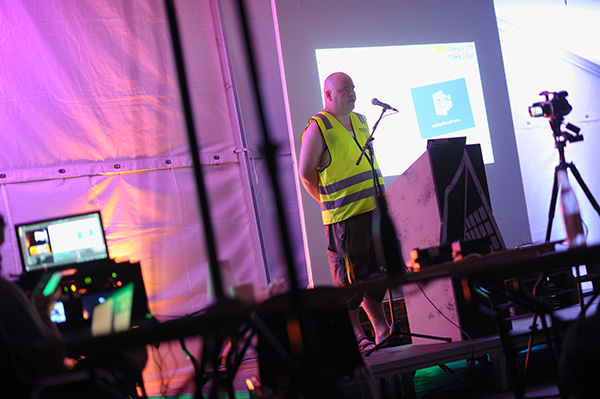 The past year has been very different and we really look forward to seeing you all at BornHack. This kickoff will be the start to that.
We will talk about the different teams and plans for creating the best possible BornHack in a year where a lot of us have been stuck indoors – but hopefully we will soon be able to hang out in the bar or in a hammock in the woods.
We will start out the kickoff at 13:00 (CEST) with a short introduction and then move on to team presentations. After a short break, we will split into more detailed sessions for each of the teams, getting everyone settled in and sorted for the next few months until BornHack 2021 happens at our venue on Funen, Denmark.
We will use BBB (BigBlueButton) for the kickoff part and you can join at:
To end the day, we invite you to join us for a cozy evening with your favorite food and drinks in the virtual bar on Jitsi.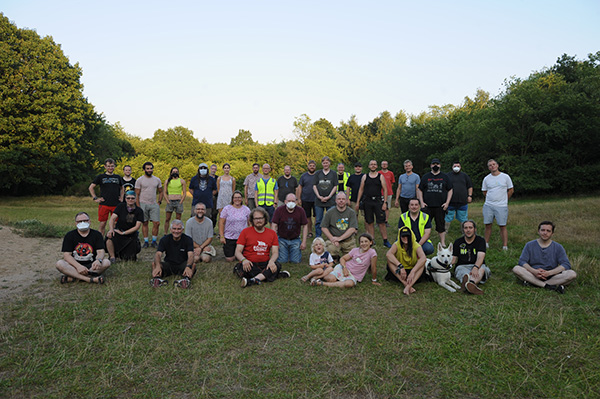 If you want to read a bit more about the teams, head on over to the BornHack 2021 teams section, where you can also choose to join one or more of the teams.
We hope to see you all at the kickoff.
---
The BornHack 2021 Call for Participation is still open and the deadline has been extended to the 1st of July 2021!
We are, as we have been every year since 2016, looking for talented, humorous, inspiring, and/or provocative speakers to host talks, lightning talks, and workshops at BornHack. We welcome first time speakers.
We are open to different topics. We expect that the majority of the presentations at BornHack will be on security, networking, programming, distributed systems, privacy, and how these technologies relate to society.
BornHack also welcomes submissions for musical/visual performances.
Please see the full Call for Participation for details.
---
Good news! BornHack 2021 planning is going ahead, and we expect to be able to go through with the event in a format close to BornHack 2020, but without limitations on ticket sales.
Like last year, there has been significant interest in the status of the event planning. We appreciate it. The primary focus and responsibility of the BornHack organisers will again be to keep everyone safe. Again, we will implement and enforce the measures needed to ensure safety (think: spacing, masks, hand washing, hand sanitation, etc.)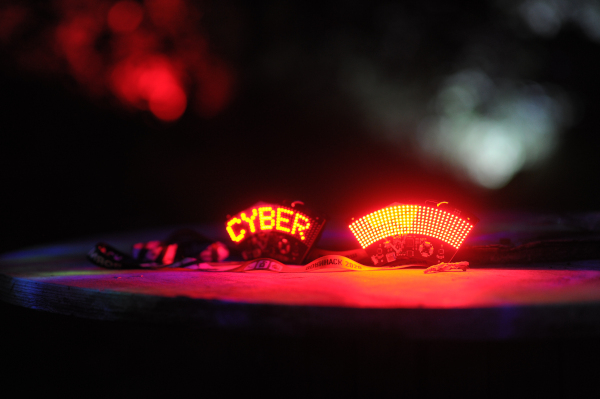 The rules and government guidelines for events like BornHack might change before August. But for now it seems likely that:
There will be no significant limitations on the number of participants.

We will be required to check your Corona passport upon arrival/check-in, and it will have to stay valid for the entire duration of the event.
As we approach the event and definitive government guidelines are published, the requirements are subject to change. So keep an eye on the BornHack news page for the latest developments!
If you should wish to have your ticket refunded because of government (Danish or yours) restrictions that make your participation impossible, or for any other reason, we will do so – no questions asked. Of course, we would prefer that you instead ask for your ticket to be converted to a 2022 ticket. :-)
With all the serious stuff out of the way: We are very excited about BornHack 2021 and we are looking forward to seeing everyone again!
Last year we were extremely lucky we could have BornHack 2020 at all, and we were happy that we were able to offer some form of escape from a world adjusting to Corona. The year that has passed since BornHack 2020 has been rough for most people as much of the world went into lockdown again. Almost all events since then have been cancelled – no Congress, no MCH, no EMF, and so on. We are happy to be able to provide an alternative for those who need it, and we understand that this year it might be needed more than most years.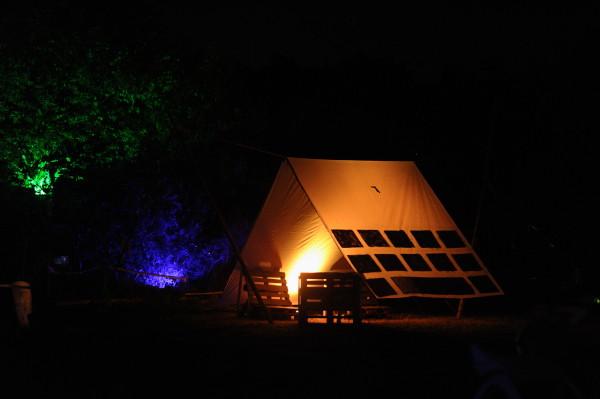 The program will consist of talks and workshops as usual. Please submit yours on the website under BornHack 2021 proposals. The CFP deadline will be postponed until July 1st, there will be a separate news post about it tomorrow.
To sum up: Get your tickets now (and please pay as much as you can afford!), submit your talks and workshops now, and sign up to volunteer in one of our teams.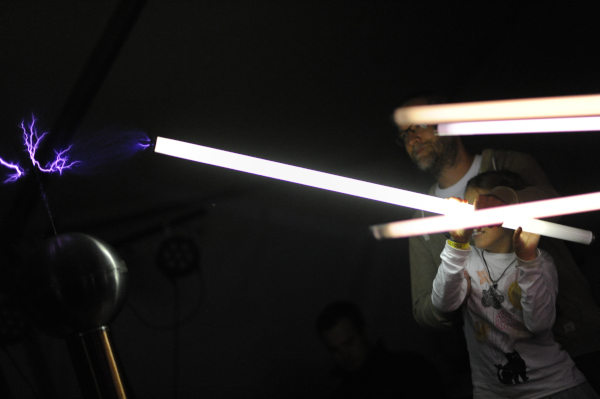 If you wish to support BornHack financially but a regular sponsorship is too expensive, you can do so by using the new donation product in the webshop to donate in increments of 50,- DKK. Any amount is appreciated, all donations help ensure the future of BornHack.
Take care and all the best from the BornHack organisers!
---
It has been too long since the last update from the BornHack team, and summer is approaching fast!
Due to the COVID19 situation in the world we are (again) considering all options for whether executing BornHack 2021 will be possible in a safe manner. The intention is to have BornHack as planned in August, but we will reevaluate the situation once we reach the Call for Participation deadline on the 1st of June.
At this point we don't know what kind of restrictions the Danish government will have in place in August concerning events like BornHack. We expect a statement on rules for small events like ours soon though.
When we reach the start of August all Danes will be vaccinated, assuming the current vaccination schedule holds. We assume that the government will require events like ours to check some sort of corona passport for all participants, documenting either vaccination, recent infection, or a negative test. But we don't know any details yet.
Last year COVID circumstances forced us to limit participants to 150. This year we hope to be able to welcome twice as many. If last-minute restrictions force us to refund some tickets we will be refunding the latest sold ticket first. So if you want to make sure you can be a part of BornHack 2021 it is a good idea to buy your ticket now.
Like last year our refund policy for ticket holders is that anyone can get a refund for their ticket and related purchaces on our online shop for any reason, not just COVID related stuff.
With all the formal stuff out of the way: We are very excited about BornHack 2021. We all need it. We hope to see you there!
/BH2021 orga team
---
Show archived news items