BornHack 2023 Status 2023-07-22
BornHack 2023 starts in a little over one week and preparations are underway. We wanted to share an update on the progress and some changes we've been forced to make. We have also included a link to an example of a packing list of what to bring to an event like BornHack.
We are very excited about the coming weeks and we are looking forward to seeing everyone!
No Shuttle Bus
We have been unable to find a shuttle bus sponsor for 2023, which sadly means we cannot offer a shuttle service like the previous years. We realise this is an inconvenience for people arriving by train. Please read the Shuttle Bus section on the Info page for information about alternatives.
If someone in your network has a car we can use for shuttle service please contact shuttle@bornhack.org asap.
Caravan Area Move
The map has been updated and the Caravan Camping area has been moved to the other side of the road: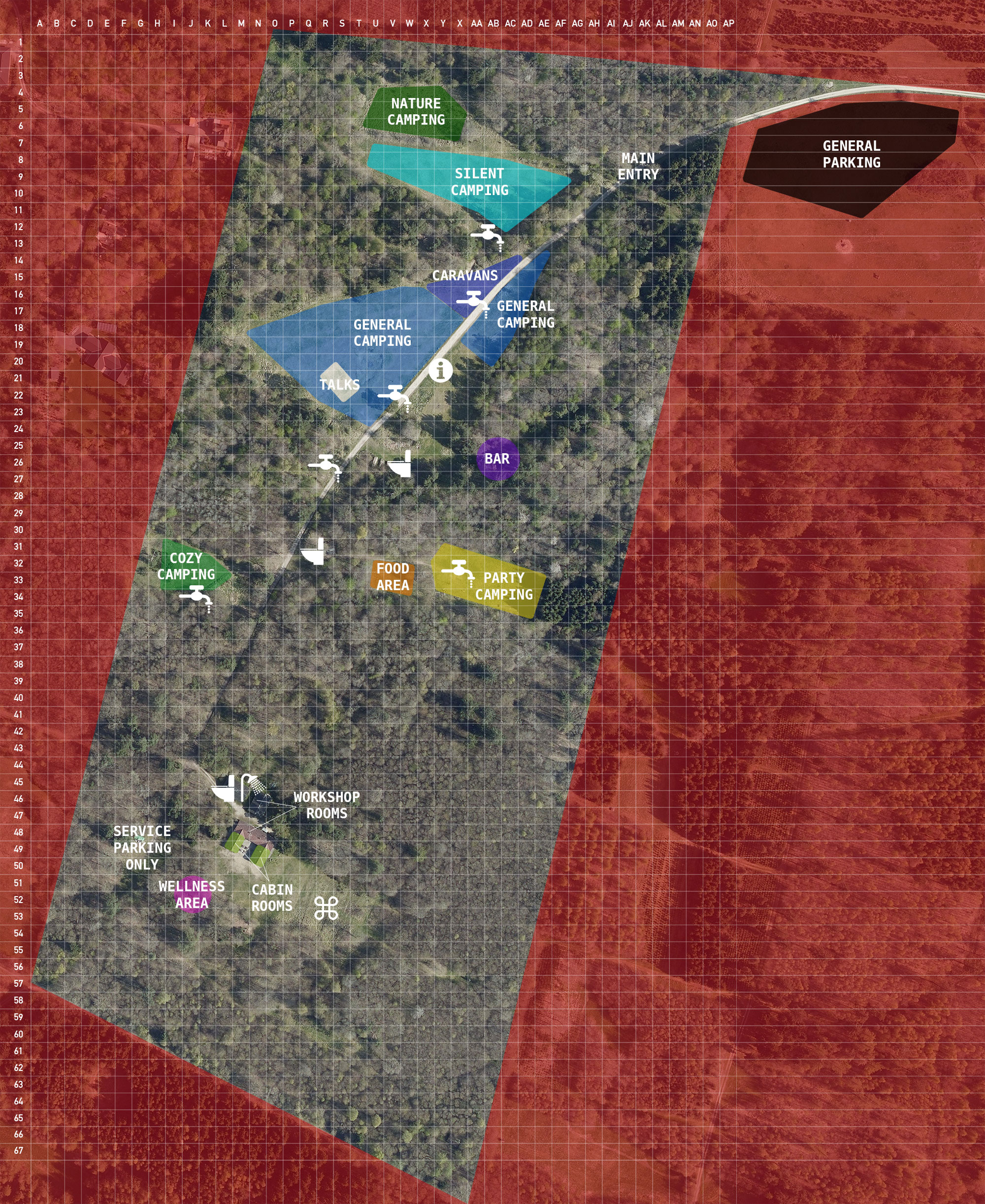 Buildup
Buildup officially starts on Saturday the 29th. If you want to arrive earlier please coordinate with an orga person before you arrive.
Villages
Please remember to register your village on the Villages page.
DECT
It is looking likely that we will have a functional DECT network this year. Please remember to bring a DECT handset and register your number in the phonebook.
What To Bring
If you've never attended a hacker camp before you could consider looking at someone else's packing list for inspiration on what to bring. There is an example on Github.
See you on Hylkedam!