BornHack at 36c3 2019-12-27
BornHack is at the 36th annual Chaos Communication Congress in Leipzig, Germany - 36c3!
This year we have an assembly in Hall 2 where you can visit us and meet the organisers, hear about BornHack, see our cool badges, try to beat the highscore in mini Galaga, and much more. Our assembly is easily recognisable, just across the road from C-Base: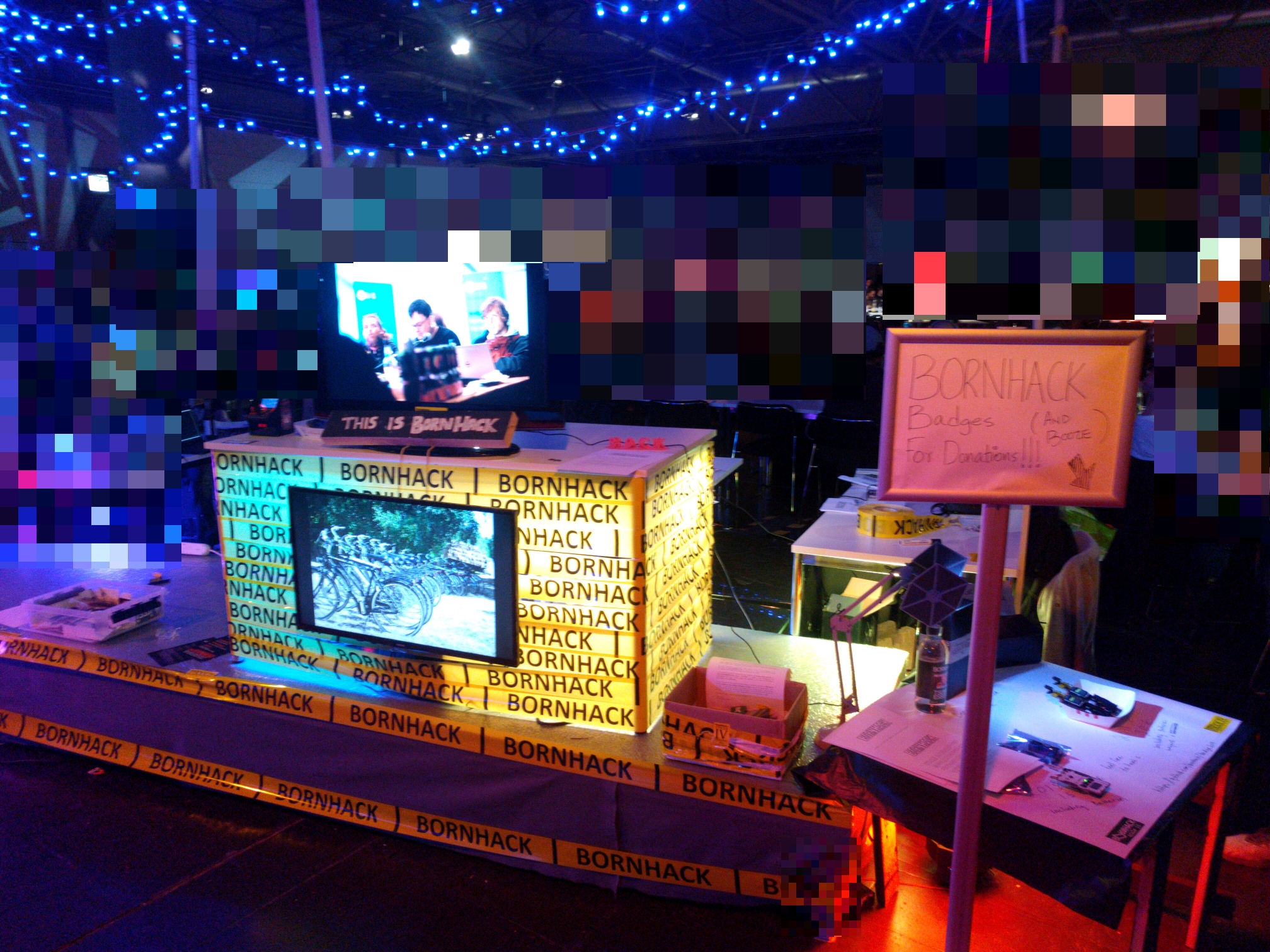 We brought a bunch of 2018 and 2019 badges and some leftover BornHack Vodka and Sevablödda which you can have for a modest donation. All donations go towards making BornHack 2020 even better!
Our assembly is reachable on DECT phone 2642 (BOHA).
BornHack Party Saturday at 23:00
We are having a BornHack reunion and meetup party at our assembly tomorrow Saturday the 28th of December 2019 from 23:00 CET. We wish to invite all former and potential BornHack participants to join us and have fun, chat about BornHack and catch up.